Celine Beauty Myth
Regular price
Sale price
$45.00 USD
Unit price
per
Sale
Sold out
Daycell Bio Premium Red Ginseng Extract 6 Years - Sâm Nước Thượng Hạng 6 Tuổi
Daycell Bio Premium Red Ginseng Extract 6 Years
Product Info: Daycell Bio Premium Red Ginseng Extract 6 Years
Net WT.300ml, 234kcal(10ml x 30ea)
Ingredients: Red Ginseng extract 60% [domestic (6 years), solid contect 0.8% or more], plant mixture extract 18.9% [solid content 5% or more, cnidium, angelica, licorice, peony, reishi mushroom, cinnamon, Rehmannia glutinosa, purified water], fructooligosaccharide 15%, jujube concentrate 5%(domestic product, solid content 55% or more), ganoderma lucidum mushroom concentrate (solid content 55% or more), vitamin mineral mix FS1 [basic calcium phosphate, magnesium oxide, vitamin C, nicotinic acid Amide, reduced iron, zinc oxide, vitamin D3 100 CWS/AM (fat, sugar, corn starch, acacia), folic acid, maltodextrin, vitamin E mixture (DL-ALPHA tocopheryl acetate, silicon dioxide, dextrin, modified starch), powder Vitamin B12 mixed preparation (vitamin B12 (notified type), Trisodium citrate, citric acid, dextrin)]
Packaging material: Polyethylene (PE), outer box: paper.
How to use: 
- Taking 1 packet 1 - 2 times a day.
This product is not a drug for the prevention or treatment of diseases. 
Precautions for consumption: 
- Do not heat in a microwave oven as a pouch.
- Pregnante, lactating women, or those with allergies or unusual constitutions, be sure to check the name of the ingredients before taking it.
- Due to the nature of the product, sediment may form, but this is a unique ingredient of the raw material, so sharke well before taking.
- If there is something wrong with the product, such as deformation or swelling of the packing material, do not drink it.
- When opening or consuming the product, be careful as the cut surface may cause injury.
- After opening, the product may deteriorate, so consume immediately.
- Store in a cool, dry place with room temperature and away from direct sunlight.
- This product does not contain eggs, milk, buckwheat, peanuts, soybeans, wheat, crabs, shrimp, pork, peaches, tomatoes, sulfurous acids, walnuts, chicken, beef, squid, shellfish (including oysters, abalone, and mussels).
Manufacturer: Daycell Bio_Health and Beauty Lab.
Made In Korea
HÔNG SÂM NGƯỜI LỚN
TẬP ĐOÀN DAYCELL-KOREA

❓❓❓Bạn có biết vì sao đôi khi chúng ta vẫn cảm thấy mệt mỏi trong ngày dù vẫn ăn đủ bữa⁉️

💯💯💯 Chiết xuất: Hồng Sâm 6 Năm Tuổi, Cam thảo, nấm linh chi, nhung hươu và các loại vitamin: B1, B2, B6, E, A, B12...vv

🎍 Thanh nhiệt, giải độc, giúp đào thải độc tố ra bên ngoài cơ thể

🎍 Kích thích tiêu hóa, ăn ngon miệng, ổn định dạ dày, chống viêm dạ dày, đại tràng

🎍 Chống lão hóa, làm đẹp da

🎍 Tăng cường trí nhớ, giúp đầu óc minh mẫn, tăng sự tỉnh táo cho trí não

🎍 Bổ sung canxi, chống loãng xương

🎍 Phòng và hỗ trợ điều trị ung thư: giảm đau đớn của xạ trị với những người đang điều trị ung thư, kiểm soát sự hình thành của các tế bào ung thư, ngăn không cho chúng phát triển

🎍 Tốt cho người bị tiểu đường, huyết áp, tim mạch: nhờ khả năng làm giảm các cholesterol, giảm mỡ máu, đường huyết nên ngăn chặn khả năng hình thành các mảng xơ vữa và cục máu dông trong lòng động mạch, giảm nguy cơ tim mạch và tai biến mạch máu

🎍 Giảm stress, căng thẳng, mệt mỏi

🎍 Tăng cường sinh lực, hồi phục sức khỏe cho người bình thường và người mới ốm dậy

🎍 Giảm tác hại của rượu bia, thuốc lá lên phổi, dạ dày, gan, thận và hệ hô hấp

🎍 Tăng cường sức đề kháng

👉 Một Ngày 1 gói uống liền, vô cùng tiện lợi, thơm ngon bổ dưỡng!!!
Share
View full details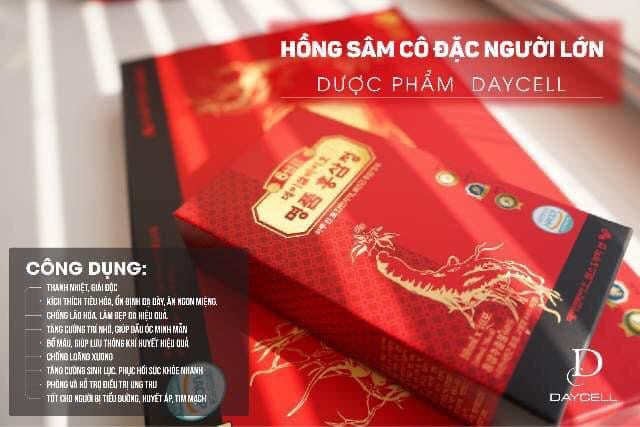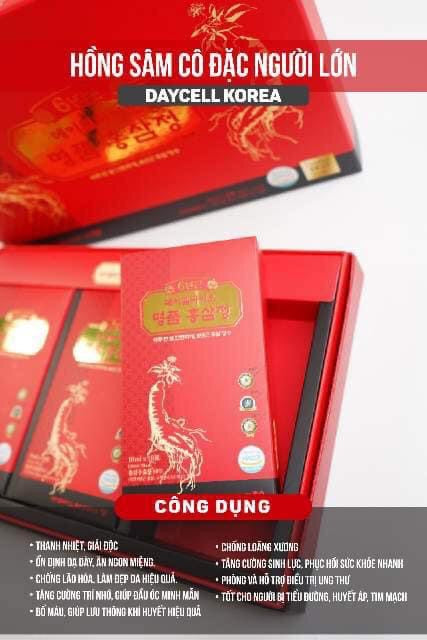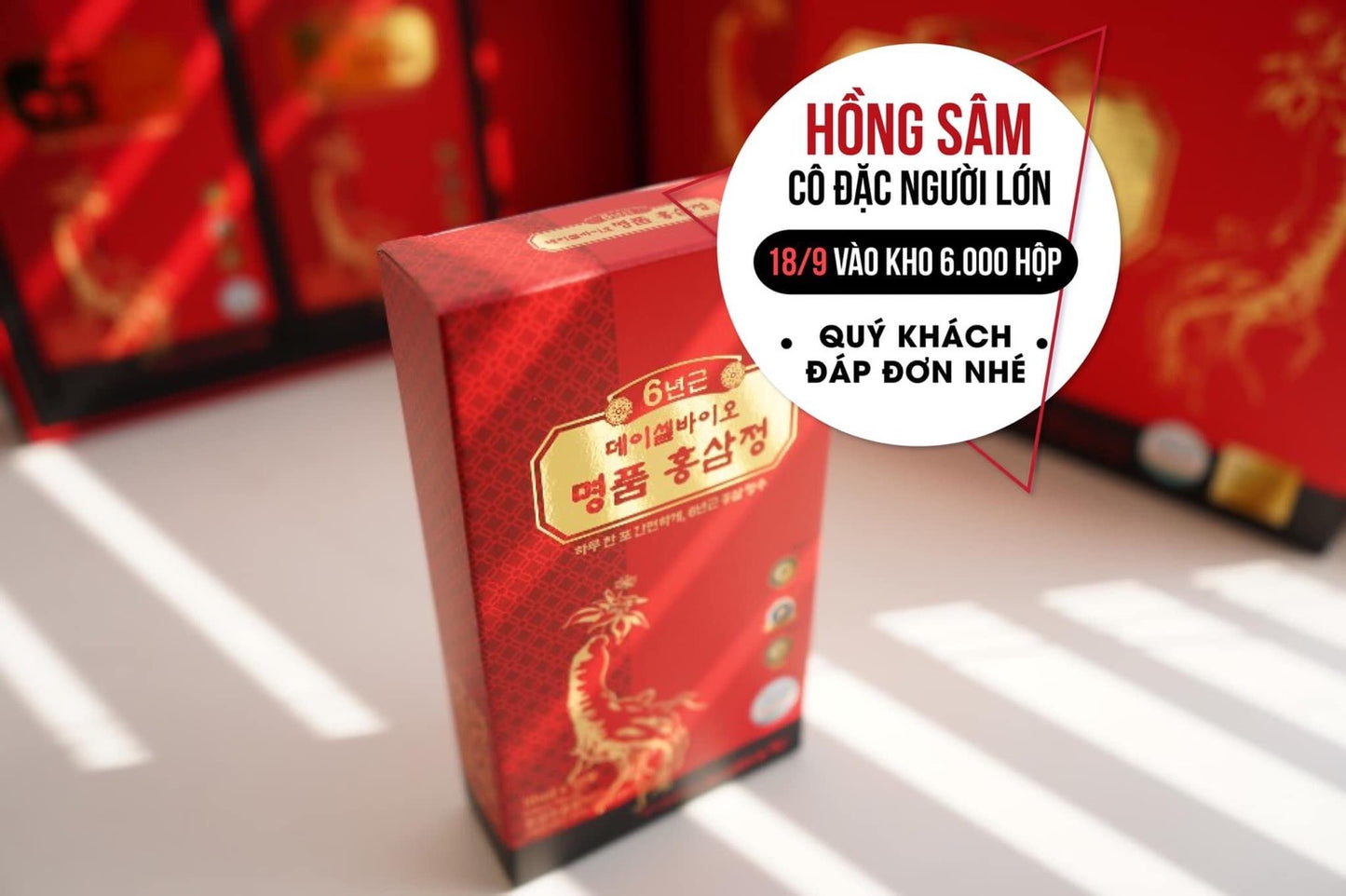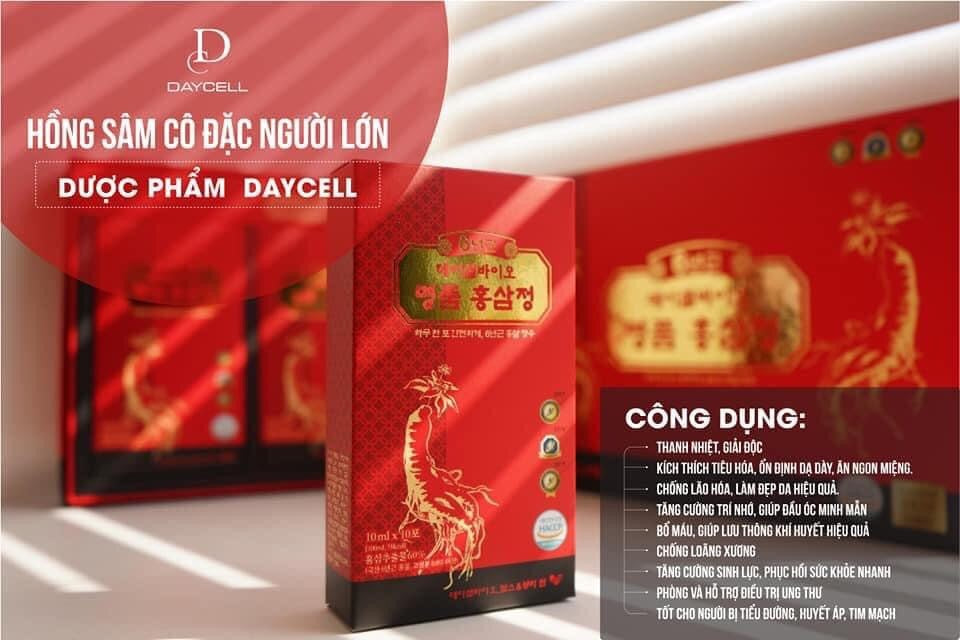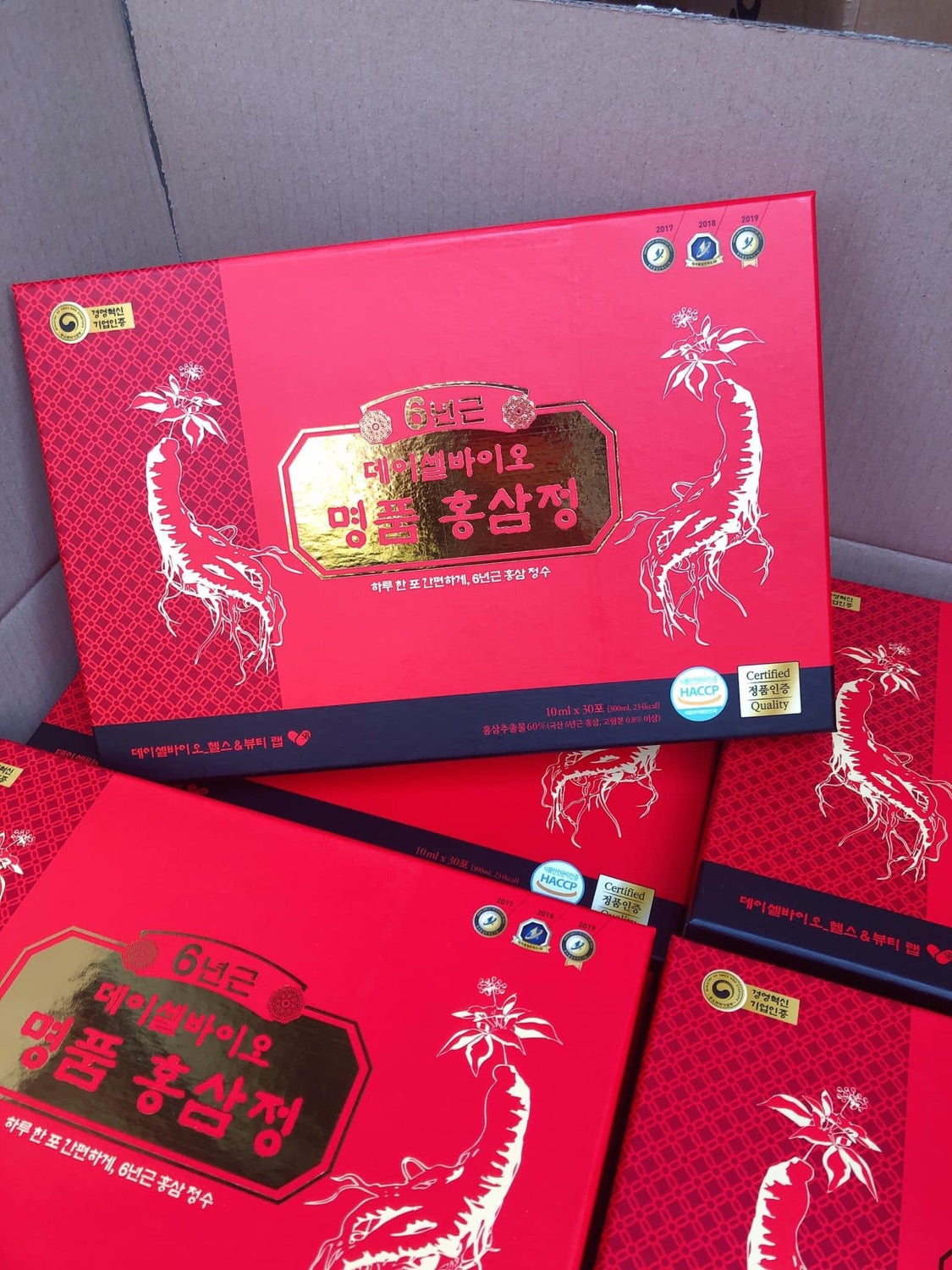 Answer your customers' common questions
List a frequently asked question

Then provide an answer that will help your customer make an informed purchase.
List another frequently asked question
List another frequently asked question