Celine Beauty Myths
Regular price
Sale price
$65.00 USD
Unit price
per
Sale
Sold out
** 32 capsules
- Reduce the phenomena such as belching, heartburn or epigastric pain.
- Korean Nanotechnology Essence 365 Curcumin helps Detox the body, effectively supporting weight loss and body detox.
- Essence will be the perfect choice to meet those needs quickly and conveniently.
- Natural vitamin A and B5 supplement helps bright eyes.
- Supporting the treatment of dark skin and helping skin become white and pink.
- Support the treatment of diseases such as diabetes, dementia in elderly Alzheimer's and diabetes.
- It helps the body fight off cancer-causing cells, reducing their effects and toxicity caused by chemotherapy and radiation.
Made in South Korea.
How to use:
Mix 1 tube of Korean Nano Essence 365 Curcumin with filtered water or dissolve with fruit juice, milk, tea about 200-300 ml, or put in the same food every day.
Note that when mixing Korean 365 Korean Curcumin Essence in food, it is very easy to use and achieve higher efficiency.
Should drink Korean Nano Tech Curcumin 365 after breakfast.
Morning is always the best time for the medicine to absorb.
Each day you can drink 2 tubes to get the best effect.
🌈🌈🌈 TINH CHẤT NGHỆ NANO 365 PREMIUM 🧡 [Phiên Bản Giới Hạn] kết hợp cùng Đại Sứ Thương Hiệu Nam Tài Tử JI CHANG WOOK 🧡
MẪU NGHỆ 365 MỚI NHẤT năm 2023 - Hộp 32 tép
Hàng đi air, chuẩn nội địa Hàn
💎Tinh chất nghệ Nano 365 Curcumin Premium Ji Chang Wook Version là sản phẩm tinh nghệ dạng nước, được nghiên cứu bởi các chuyên gia hàng đầu và sản xuất tại nhà máy K&P Nano Hàn Quốc cùng với quy trình hiện đại.
⛔️Thành phẩm là tinh chất Curcumin hòa tan trong nước, lọc bỏ hoàn toàn tạp chất, không còn mùi hắc hay vị đắng của củ nghệ nên từ người lớn đến trẻ em ai cũng có thể dễ dàng sử dụng.
⛔️ Nano 365 Premium: tinh chất curcumin dạng nano siêu nhỏ, thẩm thấu nhanh gấp 17 lần các chế phẩm nghệ khác, cho tác dụng vượt trội gấp 40 lần.
⛔️ Hàm lượng tinh nghệ trong 1 tép tăng 20mg so với bản cũ
👉 Công dụng:
✓ Hỗ trợ hệ tiêu hóa khỏe mạnh, cải thiện bệnh đau dạ dày.
✓ Nâng cao sức đề kháng.
✓ Chống v.i.ê.m, giúp cải thiện tình trạng ở một số người có cơ địa lâu lành vết thương.
✓ Giảm thiểu sự oxy hóa tổng thể, cải thiện trí nhớ ở người lớn tuổi.
✓ Chống lão hóa.
✓ Giúp làn da mịn màng và sáng đẹp màu da.
✓ Cải thiện sức khỏe cho phụ nữ sau sinh kể cả nội tiết tố và sức khỏe tổng quát, và nhanh liền sẹo sau sinh.
✓ Phù hợp cho cả nam và nữ.
✓ Công thức mới cung cấp 140mg Curcumin và Vitamin D3, B12 nhằm tăng cường sức khỏe, tối đa sự trẻ hóa, tốt cho xương, tim mạch và hệ thần kinh.
✓ Dễ hòa tan, giảm lắng cặn.
👉 Cách dung/
– Người lớn: 1 - 3 tép/ ngày.
– Trẻ em (2 - 4 tuổi): ½ tép/ ngày
– Trẻ em (trên 4 tuổi): 1 tép/ ngày.
– Bẻ tép nghệ, hòa tan với 200ml - 300ml nước lọc để sử dụng.
Share
View full details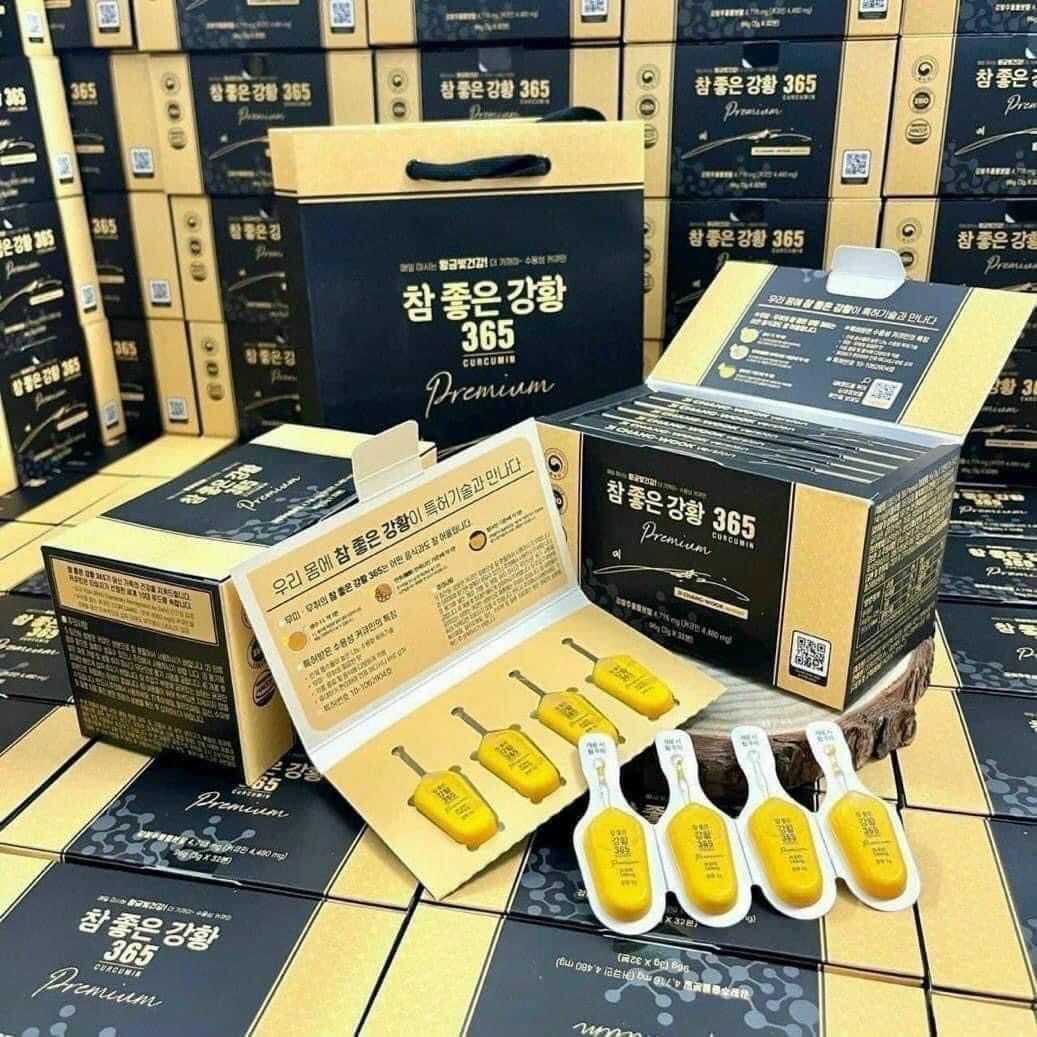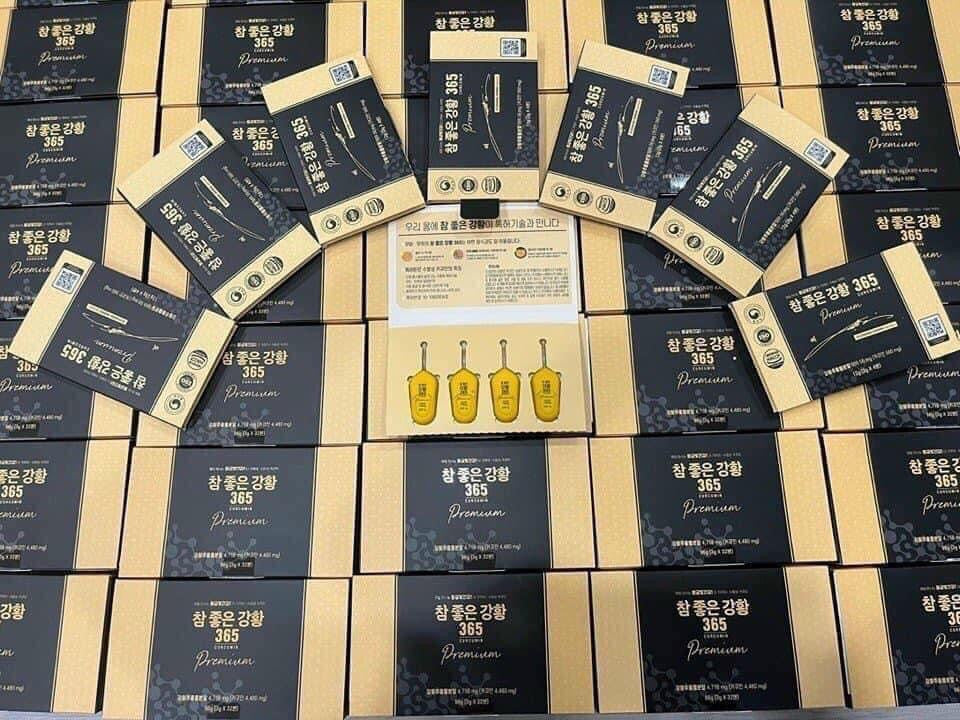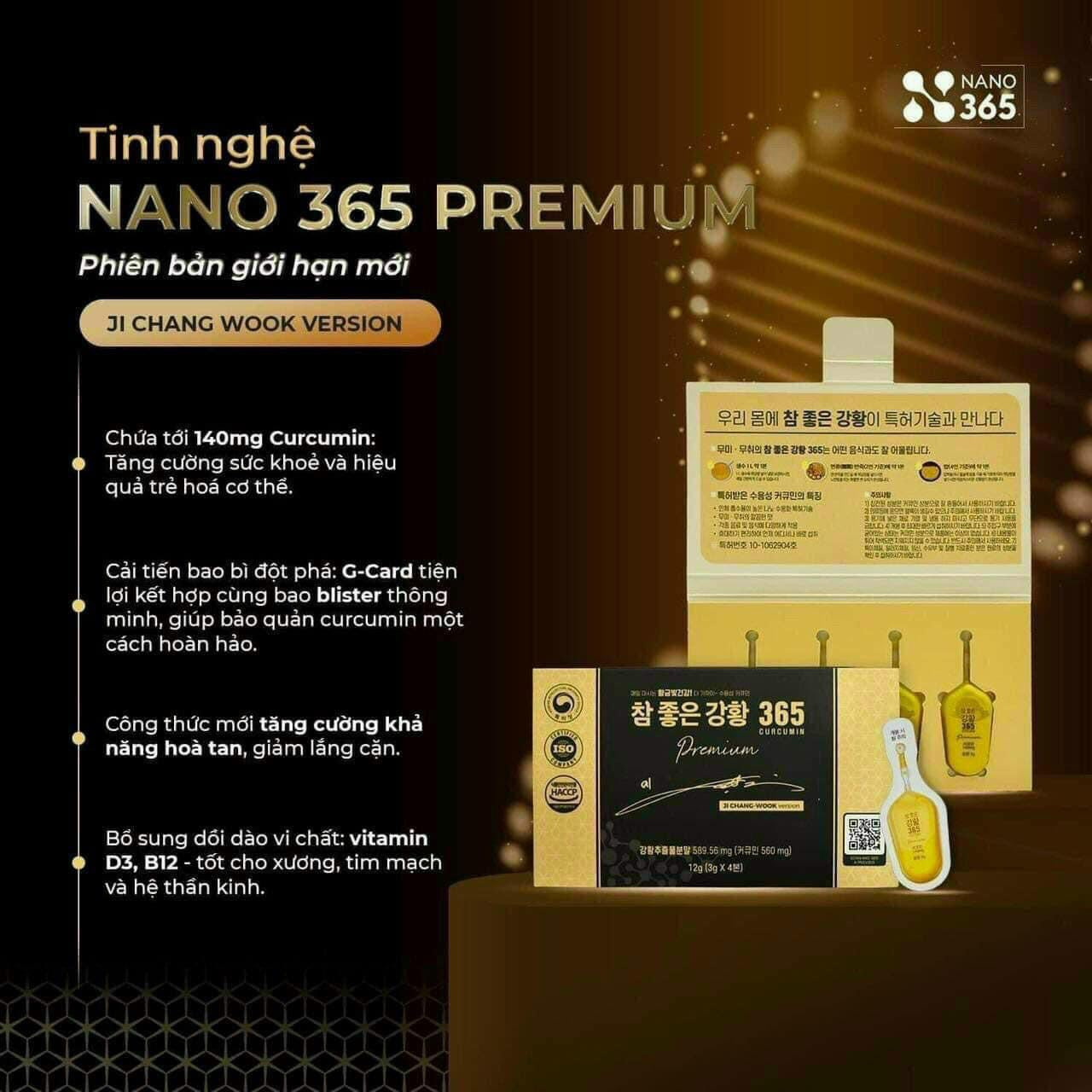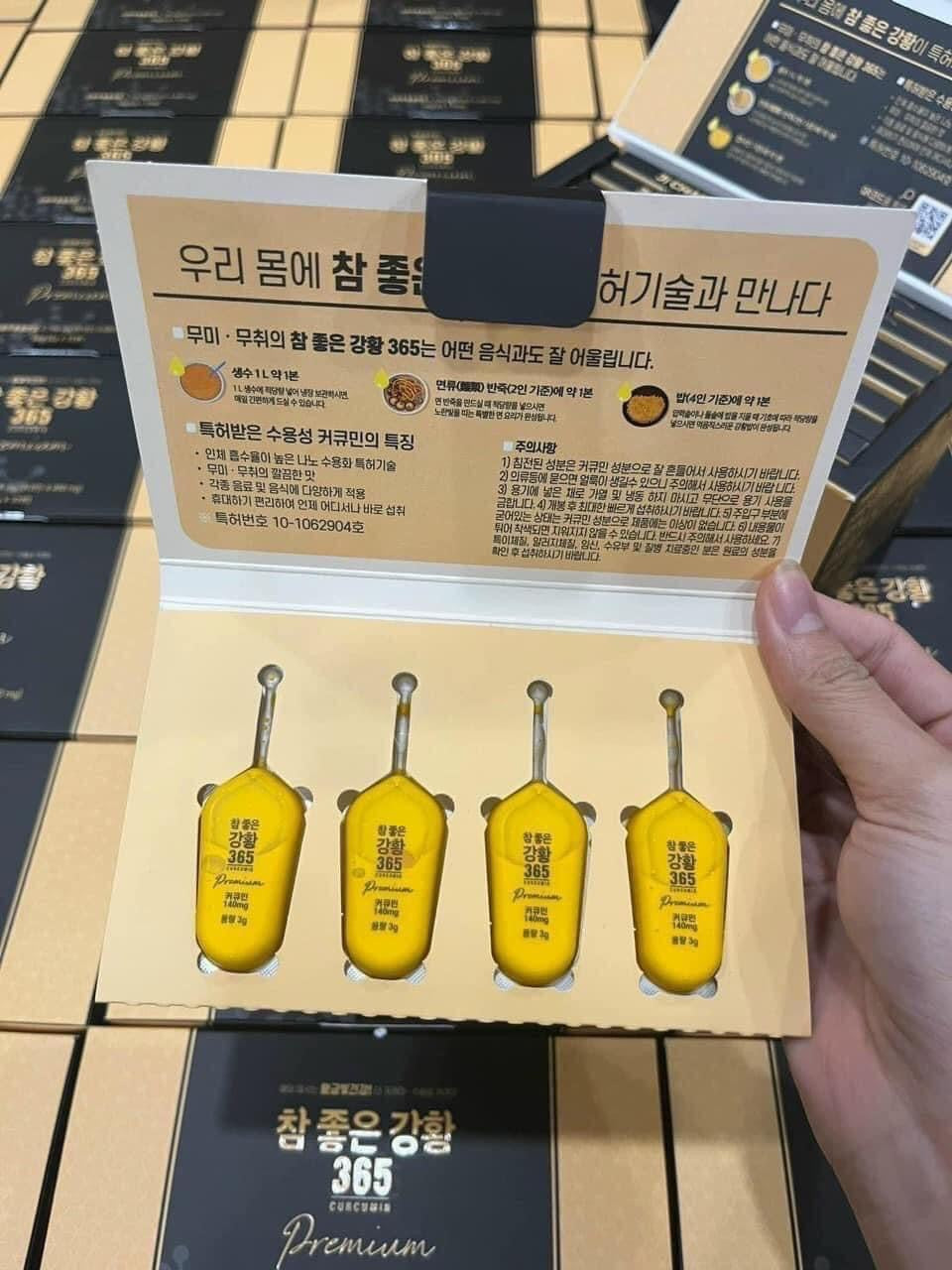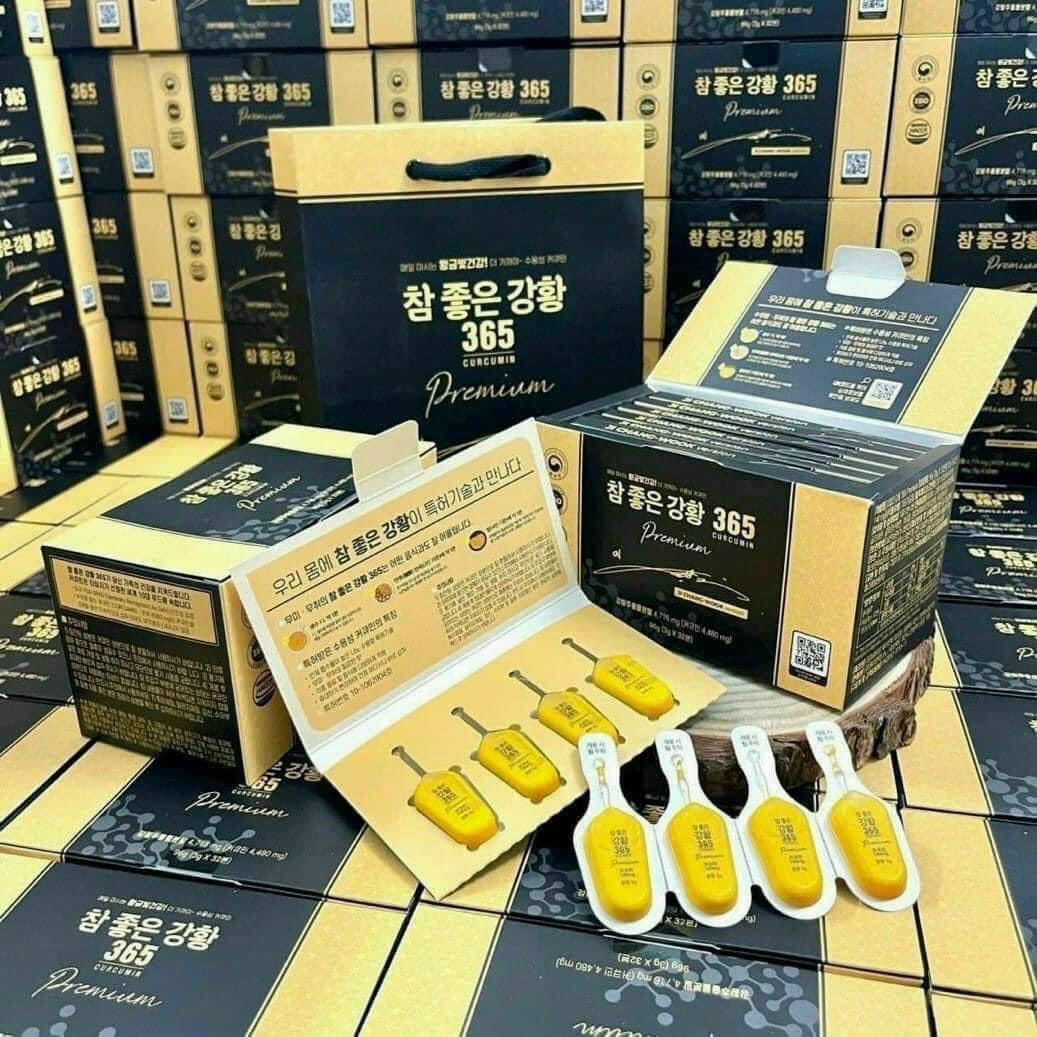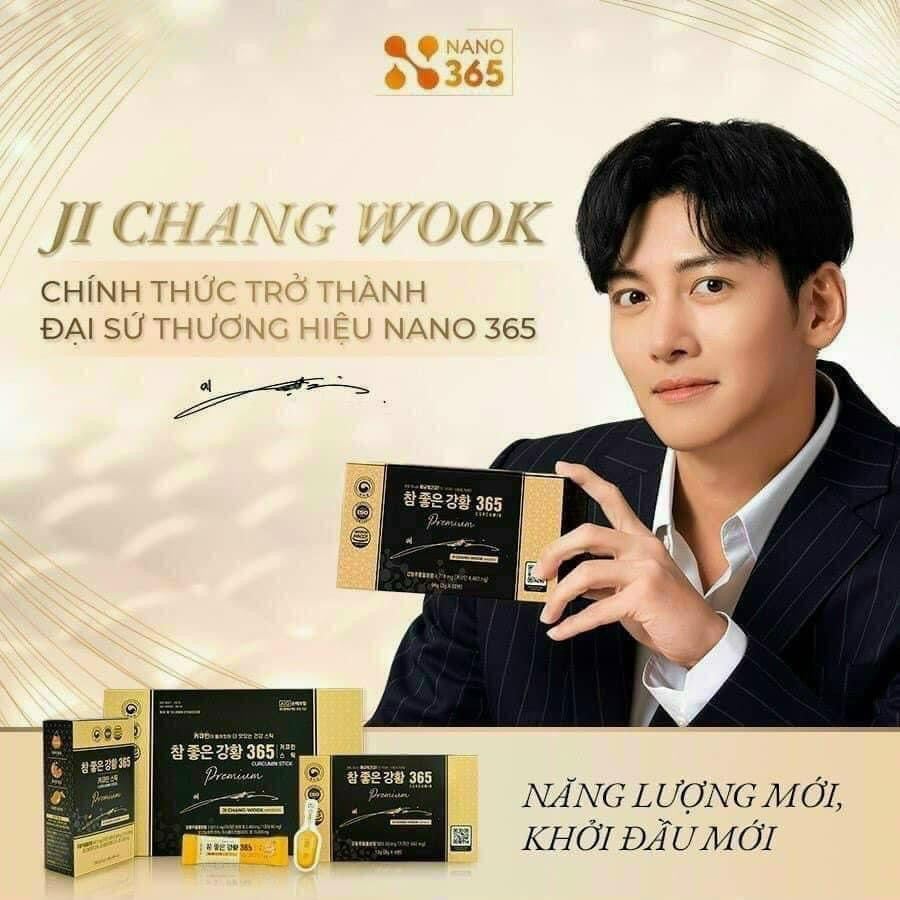 Answer your customers' common questions
List a frequently asked question

Then provide an answer that will help your customer make an informed purchase.
List another frequently asked question
List another frequently asked question